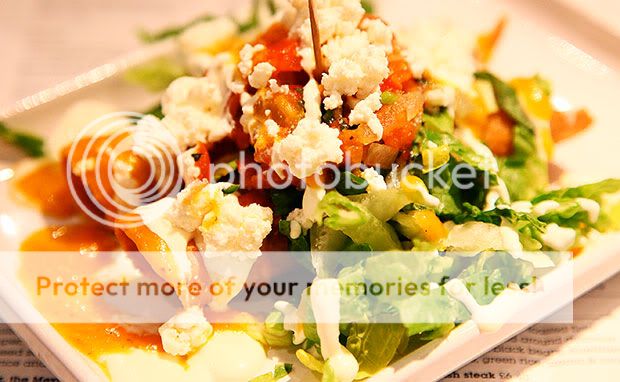 Growing up in California taught me one thing; appreciate the sun, because one day if you move to England you may never see it again. Ok, maybe it taught me two things. California taught me the importance of Mexican food. I haven't done the research on this but I'm fairly confident that California has more Mexican restaurants than people. That was a joke. Take it easy fellow Californians.
I now live in the South of England. A place where Mexican food simply has not caught on. In my town I have one Mexican restaurant. And by the looks of it on a Friday night, bare, desolate and unappreciated, I'm sure very soon we'll have none. The Brits just don't get Mexican. I think it's because you have to use your hands and really get involved with your food. None of this, fork in your left hand, over turned, scraping individual peas onto it with your knife. Having trouble picturing that? Me too. It's not easy. My pinkies hurt after each meal.
When I heard of this incredible "authentic" Mexican restaurant by various bloggers and friends, each extolling the virtues of the Mexican Street Market model, I was more than a little intrigued. A 45 minute train ride to London and I was there. Sitting in the basement that is Wahaca. Hot. Bright lights gleaming down on me and my fellow diners as I scrutinized the menu. Our blond, Nordic waiter gave us our menus and began describing it in great detail.
We ordered the Wahaca selection: 3 Pork Pibil Tacos, 2 Broad Bean Quesadillas, 3 Chicken Mole Tacos, 2 Black Bean Tostadas and 2 New Potato Taquitos. We then waited patiently to see what the results would be. And I'm happy to report that we may have a winner. However, and this is a giant, monstrous however. This is NOT an authentic Mexican restaurant. Nor is it street food. This is Gastro-Tex-Mex in Tapas style and with UK Tapas prices. But it is delicious. The flavors are all very clean and refreshing. I especially liked my Mole Tacos. They brought me back to my youth. A little brat sitting on my tricycle, sucking down Tacos from the Mobile Mexican Truck that used to frequent my area in Glendale, California.
But, that being said, I wouldn't go back. It's too commercial, too pricey, too hot (temperature-wise), and doesn't even come close to the average Mexican restaurant in California. Give me a $1 Tripe Taco with a little bit of Cilantro and Lime and send me on my way.
My professional photography website:
Taylor Young Photography