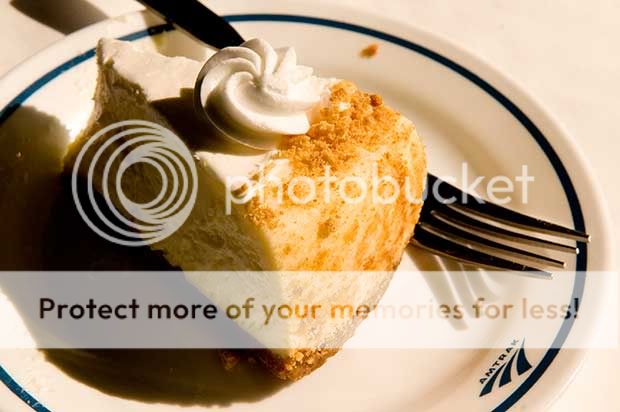 We live in a society which values time a great deal. Everything has to be on time, or it gets publicly denounced. We are all in a hurry to get absolutely nowhere. Planes are the number one form of transportation for many of us and the thought of an eight hour plane ride from one country to another is abhorrent to most of us. Unfortunately, we also live in a time when anyone can get a hold of anyone else. This is done through one of the many forms of communication now available: email, cell phone, home phone, text message, instant messaging, Twitter, Facebook, pager, fax, two aluminum cans and a string. These two truths combine to make traveling a terrible experience. Since reading the voluminous and marvelous works of
Paul Theroux
, it has been my dream to disconnect from these various forms of communication and see the world without distraction. Theroux is often mistaken as a misanthropic old goat. I disagree. Theroux believes in travel, pure and simple. The art of travel is something he's mastered. Most of the time he takes trains. Why? Because Theroux believes that the journey to get to your destination is as important, if not more important than actually arriving.
It is his footsteps I now follow in. And it is he who inspired my recent cross-country train trip. I started in Philadelphia and four days later I arrived in Portland, Oregon on
Amtrak's Empire Builder
. I then drove to San Francisco and from there set up a base to travel to Napa and then to Yosemite. What a trip it was. I wanted to specifically illustrate the food on the train. I often wondered how good food can taste when it's cooked in a space the size of my closet. Anyone who has tasted airplane food can understand my question. This post should pretty much give you, the reader, a better understanding of what train food in the U.S. is like. But don't let it stop you from going on a similar journey. It was an absolutely magical experience that I will never forget.
Having missed both dinner my first night on the train and breakfast the next morning, I was violently hungry and counted down the minutes until dinner on the second day of the trip. The menu wasn't bad actually. There was Chicken, Beef, Lamb, Pasta and all the usual suspects. I was oddly optimistic. However, when my beaten down, broken and utterly defeated Side Salad graced my table my hopes and dreams of Gastronomic delight retreated as quickly as it came. The Salad tasted exactly how I just described it. It was a sad little thing. Next was my Steak with accompanying Veggies and Potato. This wasn't bad actually. I mean, I wouldn't spend $22 on this in a none-moving restaurant, but it did the job. Each bite was followed by a glass of revolting Cabernet, but in my sleepy haze I got through the bottle. With a little help. I then had a piece of Peanut Butter Pie that tasted almost exactly like a stale Reeses Pieces Peanut Butter Cup. Two bites and I was unconscious.
When I awoke it was time for breakfast and I managed not to be late this time. I ordered the Cheese and Veggie Omelet, which had far too much Garlic and made me want to throw myself onto the tracks. The Hash Browns and week old Croissant didn't help matters and I left with a small tummy ache. Maybe lunch would be better. Well it certainly wasn't. Not feeling at my physical best, I ordered the Side Salad and Chowder. I knew what to expect with the Salad, but the Chowder was a total shock I am still trying to get over. It tasted like someone's used underwear. To make matters worse, my fellow train partners pointed out a lovely friend perched on the side of my fork. Is it a hair? Is it a piece of a wire cleaning product? Whatever it was, it didn't belong on my fork. After nearly throwing up I placed my fork, hair intact, onto my plastic bowl and decided to go back to my room and not eat the Cheesecake that was sitting in front of me. Well, I had a bite. I am a Foodie after all and need to try all foods placed in front of me. It was decent. Obviously frozen, then served after several hours of sitting in a hot train car.
All in all, these weren't the worst meals I've ever eaten. Just the worst meals I can remember eating. However, this minor setback won't stop me from traveling by train in the future. After this I am totally hooked. It was a welcome departure from the normal trips I've done where I rush to the airport, almost missing my plane, the scene from Home Alone racing through my mind as I run threw the terminal, only to be stuffed into a chair for eight hours with someone who uses my body as a pillow and when I arrive at my destination I then have to wait for my baggage, take a cab and arrive at my destination tired and not liking mankind very much. No, this was relaxing, safe and most of all, it was absolutely stunning. I hope the U.S. train system stays around for many years.
My professional photography website:
Taylor Young Photography